Rooms and prices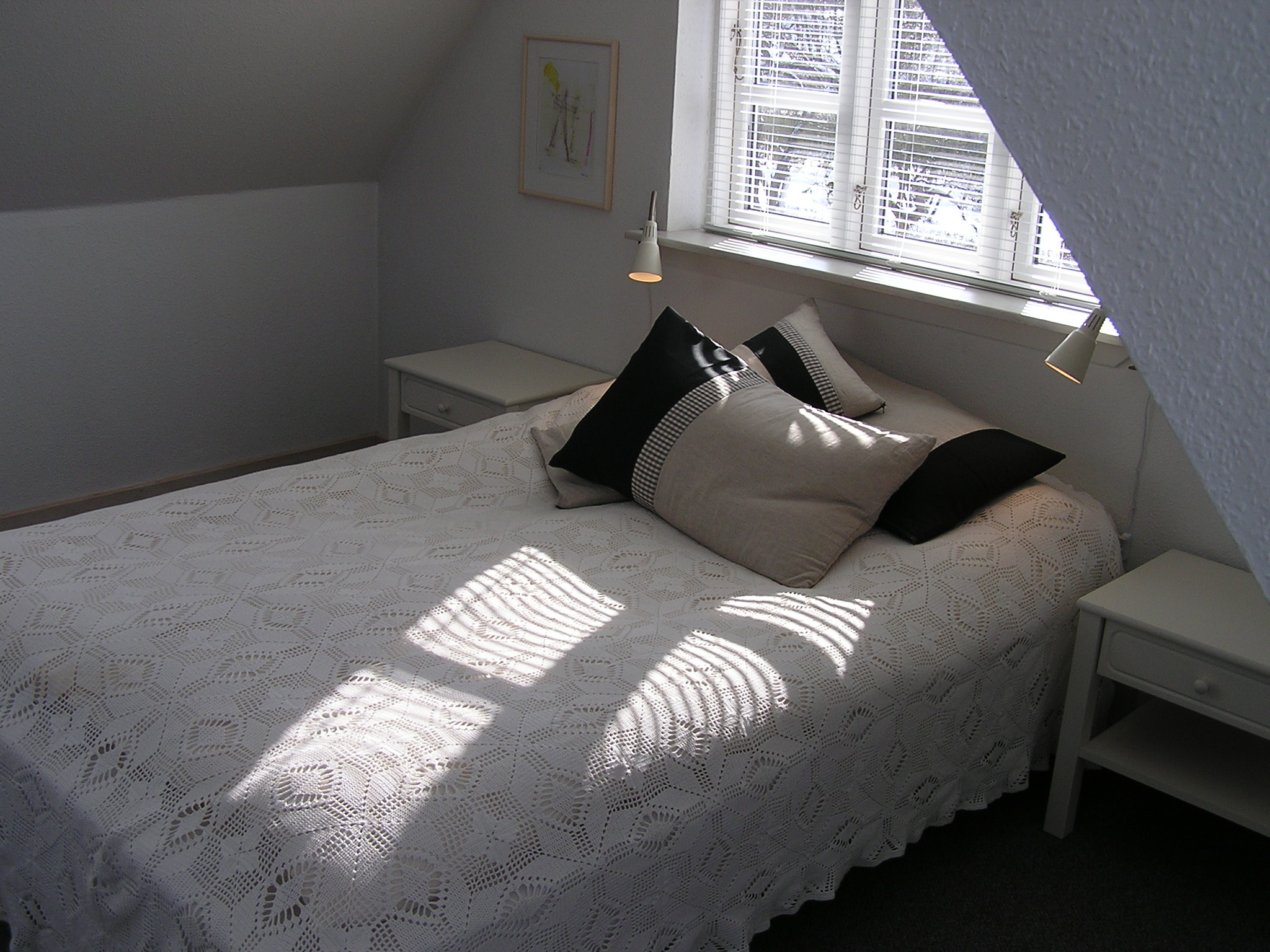 Price with Breakfast
| Room Type | Number of persons | Price |
| --- | --- | --- |
| Double room | 1 person | 375 DKK/ 55 EURO |
| Double room | 2 persons | 550 DKK/ 80 EURO |
| Family room | 3 persons | 775 DKK/ 110 EURO |
| Family room | 4 persons | 900 DKK/ 130 EURO |
Price without Breakfast
| Room Type | Number of persons | Price |
| --- | --- | --- |
| Double room | 1 person | 300 DKK/ 40 EURO |
| Double room | 2 persons | 400 DKK/ 55 EURO |
| Family room | 3 persons | 500 DKK/ 70 EURO |
| Family room | 4 persons | 600 DKK/ 85 EURO |
Terms of Payment:
Cash on arrival, at major reservations we charge a ​​deposit.
We do not accept credit cards.
All prices are incl. linens, towels, coffee, tea, wireless internet and parking.
The rooms are ready on arrival day from pm. 16:00 or as agreed and vacated before. 11:00 on departure day.
The building is not available without accommodation or for parties.
For long-term rentel, linen will be change once a week or by appointment.